Avant-garde rock band Dark Soul Safari is the brainchild of singer-songwriter Adriaan van Heerden. As the name suggests, the band takes the listener on a musical journey into the darker recesses of human society and the human psyche. This EP explores those things that music is not currently covering, heralding a new generation of protest songs.
In a perfect fusion of music and message, Van Heerden's lyrics are a powerful protest at the state of the world and how we relate to ourselves, to others and to our wider environment. In these troubled times it is refreshing to discover new music that speaks to the issues that face us in ways that no one else is doing.
Musically, the tracks contain elements of rock, rock 'n' roll, gospel, blues, punk and indie rock. Van Heerden credits Leonard Cohen, Bob Dylan, Randy Newman, Richard Thompson and David Byrne as some of his main influences.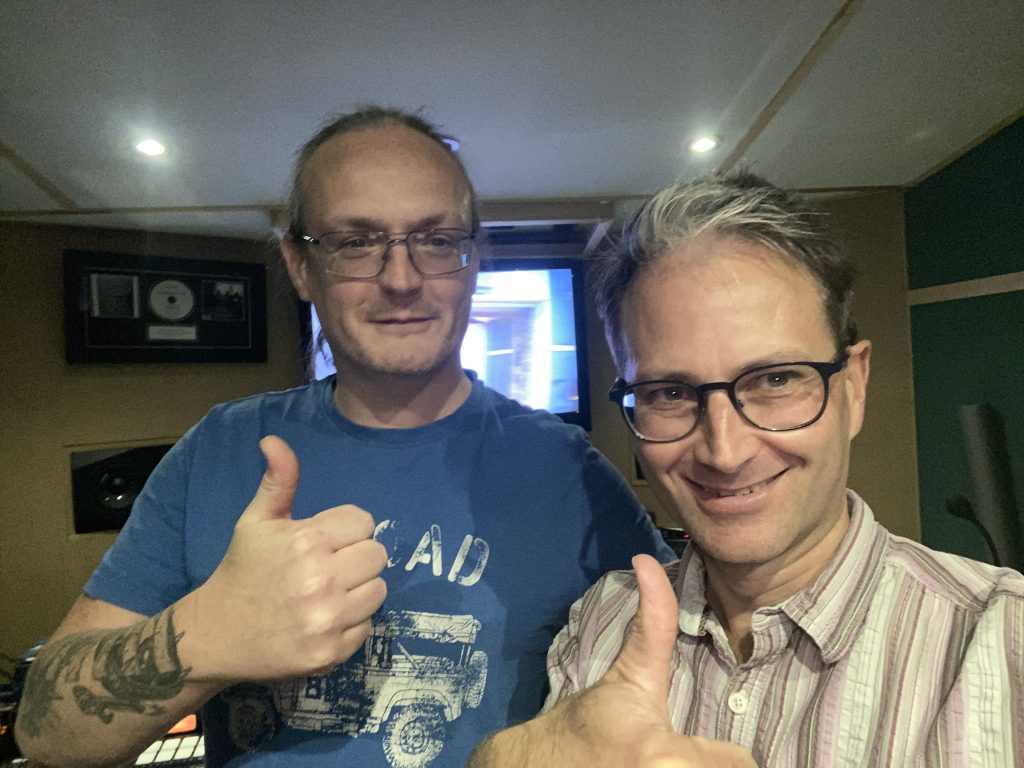 Adriaan (right) with producer/engineer Andy Brook at Brook Studio